Rental Assistance: Policy Issue
According to Moody's Analytics and the Urban Institute, an estimated 10.25 million renters were behind $57.3 billion in rent by January 2021. The majority of renters are leasing through small housing providers operating on thin margins. A year into the pandemic, continued rental arrearages are unsustainable. Even with additional relief, back rent continues to accrue. Housing providers can't continue to shoulder the burden of this shortfall alone, risking an industry that provides housing to and employs millions of Americans. Rental assistance is needed to keep people safely housed and ensure housing owners can pay their bills. Sustained rental payments are the only way to prevent evictions while maintaining housing supply.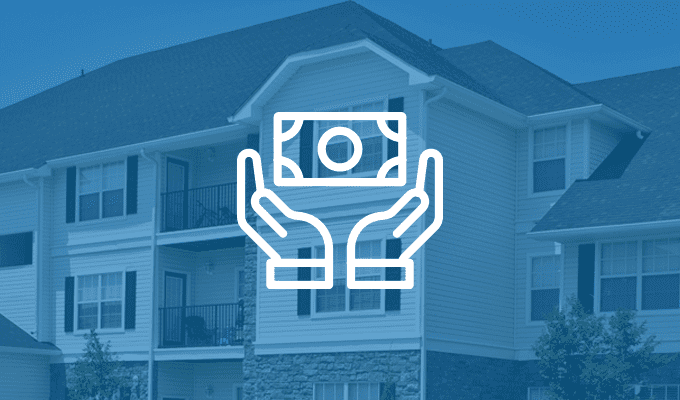 NAA Position
NAA urges Congress' continued support for emergency rental assistance to meet the ongoing need of pandemic-impacted residents rather than extend eviction moratoriums that do not address the underlying financial issue.
As an Owner or Operator, How Does this Affect My Business?
When housing providers apply for emergency rental assistance on behalf of their renters, assistance should be paid to housing providers and allow for flexibility in eligibility and application processing. Additionally, emergency rental assistance programs should: 
Provide flexibility with regard to demonstration of eligibility for those who participate in the program; a certification or affidavit of need should be sufficient. In addition, with regard to landlord applications on behalf of tenants, proof of consent should be easily demonstrable.
Allow for safe harbors by which states, localities, and program participants may operate in good faith and within the intent of the legislation. The overarching goal should be to assemble reasonable supporting documentation to enable the assistance to flow quickly and efficiently.
Ensure broad distribution of funds across rural, suburban and urban markets, and to all property types – small, medium and large – including residents in manufactured housing communities and housing cooperatives.
Widely communicate availability of assistance and the process by which renters or their housing providers may apply. 
Enable funds to be utilized without extraneous requirements that undermine Congressional intent.