Advertising Opportunities
Make valuable connections by advertising in several different resources available through NAA.
To review all of the advertising opportunities that NAA offers, we invite you to browse our 2022 Media Kit.
Our team will work with you to customize your media strategy—within your budget and capabilities—and choose the strongest channels to get your message delivered.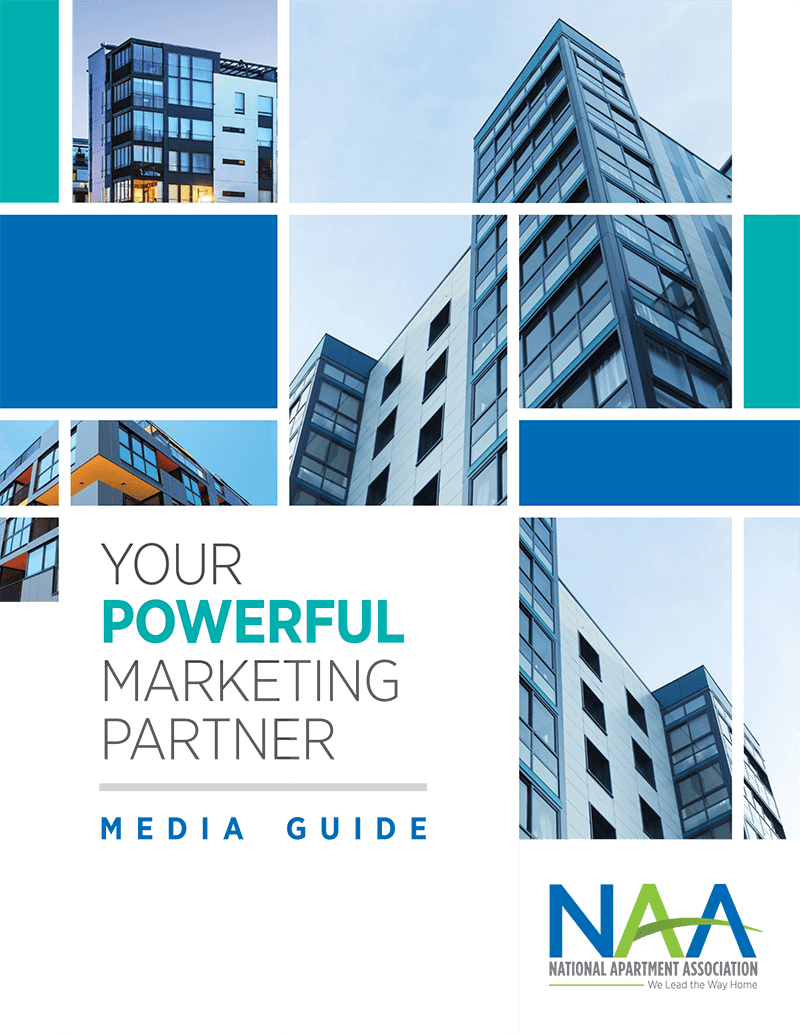 To remain competitive in today's apartment housing industry, a multi-platform approach is essential. Your media plan achieves top strength when it reaches your clients where they live, with an integrated program maximizing the best of print, digital and custom content.
Your successful media marketing campaigns will deliver not only what a prospective apartment industry professional wants, but when they want it, and how they want to view it.
The official publication of NAA.
As the most read magazine in the apartment housing industry, units is the publication in which your ads will be viewed by the most qualified buyers.
units reaches more than 68,000 readers every month - 82 percent of whom are involved in purchasing products and services.
Keep your brand top-of-mind with NAAhq.org - and watch for measurable ROI!
The NAA website offers a wealth of information to keep industry leaders connected and it offers a great way to generate leads, build awareness, and drive customers directly to your company's website.
NAA offers both large scale and smaller, targeted e-newsletters to its audience.
Advertising opportunities include the Industry Insider, sent to more than 45,000 NAA members, CampusConnex, specifically for off-campus Student Housing professionals, Marketing Buzz for all members who work in leasing, sales and marketing, Apartment Tech for IT professionals and Operations Insights with a focus on operational areas such as, facility management, color and décor, laundry, green initiatives, pest management.