Celebrating Black History Month in Rental Housing
We will celebrate Black History Month by celebrating Black leaders and their contributions to rental housing. We will showcase success stories and highlight challenges black professionals face as we continue to build on these achievements to create a more inclusive workplace.
In this webinar, we'll discuss such topics as:
Celebrating the Black community, particularly those in the rental housing industry.
Actions needed from organizations to increase Black representation.
How to break down barriers for Black people in rental housing.
Watch Now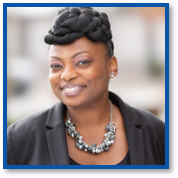 Deidre Wilson, Regional Manager, Blue Ridge Companies
Deidre oversees over 2,000 apartment homes within Blue Ridge Companies located across North and South Carolina. She has been in the industry since 1996 and has been with Blue Ridge Companies since 2005. Previously serving as a Community Manager at multiple communities, Deidre offers extensive knowledge of the markets included in her portfolio. She has won Manager of the Year twice and recently won 2020 Regional Manager of the year.  A licensed South Carolina Property Manager, Deidre also holds CAM and CAPS Credentials from the National Apartment Association and recently completed the Train the Trainer program within the GCAA. 
Whitney Whitesides, Property Manager, Blue Ridge Companies
Whitney Whitesides celebrates more than 12 years in her property management career, all dedicated to Blue Ridge Companies. Her passion for the industry has led her growth from Leasing Consultant to Property Manager overseeing 448 units. In addition, she has earned her NALP and CAM credentials.  
Carl Butler, Maintenance Supervisor, Blue Ridge Companies
Carl Butler has more than 15 years' experience in the property management industry. Currently, he is the Maintenance Supervisor for 448 units. He recently celebrated 11 years with Blue Ridge Companies. In addition, Carl is CPO, CFC, and CAMT certified.
Ken Szymanski, Former Executive Director, Greater Charlotte Apartment Association
Ken served as Executive Director of the Greater Charlotte Apartment Association for 32 years prior to retiring in December of 2018. He also served as Executive Director of the Apartment Association of North Carolina for 29 years. He was the 2018 recipient of the National Apartment Association's Lifetime Achievement Award. He also served as chairman of the Charlotte Mecklenburg Coalition of Housing. His career in housing and community development has included jobs in Texas, Ohio, Indiana, Kentucky and his native, New York.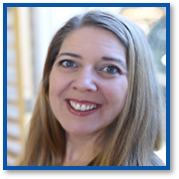 Tami Fossum, Executive Director, GEM Management, LLC
Tami Fossum is the Executive Director of GEM management with over 10,000 affordable units across the Southeast. Tami has been in the multi-family since 1989 with extensive background in both the development and property management of conventional and affordable properties. Tami holds her Certified Apartment Portfolio Supervisor (CAPS), Certified Property Manager (CPM) and Housing Credit Certified Professional (HCCP) designations, as well as her Real Estate Broker's licenses in North Carolina and Salesman's License South Carolina.
Chiccorra Connor, President, Occupancy Heroes Incorporated
Chiccorra Connor established Occupancy Heroes Incorporated in 2003 as the President and Founder. Being in the property management, real estate and leasing industry for well over 15 years, Chiccorra observed several unmet needs in the industry, which is how she developed Occupancy Heroes into a "total leasing solution" that fosters equity, diversity and inclusion.