Forging a Path Forward to Becoming a Diverse, Equitable and Inclusive Organization
The last six months have delivered some of the most trying times in our nation's recent history. Most of us have been entrenched in getting by and many in getting centered. Now it's time to think about what we can do as individuals and organizations to move forward. How do we imbue our businesses, our people and our workplaces with equity, diversity and inclusion so we can all thrive together?
In this engaging discussion, panelists will share what they and their companies have done as well as their roadmap for the future. Attendees will gain insights, best practices and tactics for creating equity and fostering diverse workplaces and inclusive cultures.
In this webinar, you'll learn:
Tactics for establishing equitable practices and policy
Strategies for implementing diversity best practices
Insight into nurturing an inclusive culture
Date and Time: August 19, 11 a.m. – Noon ET
 
Watch Now
Stephanie Anderson, Manager, Industry Operations, National Apartment Association
Stephanie Anderson is the Manager, Industry Operations for the National Apartment Association.  With almost 15 years of property management experience, Anderson brings a wealth of knowledge specializing in revenue management, creative marketing and employee development. She was NAAEI's 2015 Designate of the Year and CAM of the Year in 2013. She is a powerhouse speaker that shares her industry knowledge, motivates professionals to greater success and disrupts status quo with out of the box ideas and trends.  She is a graduate of Virginia Commonwealth University where she majored in English Literature and Women's Studies. She holds a Virginia Real Estate License and is certified as a National Instructor for NAAEI. 
Kristen Magni, President at HyrUP Consulting
Kristen Magni, has over 20 years of experience leading innovation and change management in the human capital and organizational development space, the last 16 of which have been specific to the CRE industry. Kristen is the President of hyrUP Consulting, an integrated talent management solutions consultancy focused on talent strategy and transformational leadership. Connecting talent to the value agenda, hyrUP helps organizations achieve financial and customer expectations by building internal capacity and designing workplaces that scale and empower innovation.
Brought to you by: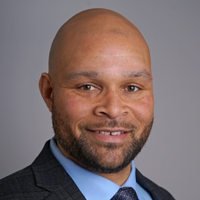 Marcus Cole, Director, Future Housing Leaders Program, Fannie Mae
Marcus Cole is the director of Future Housing Leaders program at Fannie Mae. In this role, Marcus is responsible for strategy development, execution and operations of the Future Housing Leaders program. He collaborates with external partners, business leaders, colleges and universities, and recruiting partners across the housing industry to develop and execute the strategies necessary to attract diverse talent at the collegiate level for internships and entry-level job opportunities in the housing industry.
Peter Lynch, Head of People & Culture at Cardinal Group Companies
Peter Lynch is the Head of People & Culture at Cardinal Group Companies. A noted Fortune 500 global executive in talent, operations, culture, and HR. He is also a top podcaster having created 2 podcasts that reached the top 25 ahead of The New York Times and Harvard Business Review. A TEDx speaker whose connection with audiences is legendary, he lives in Denver. He is also a sought out high-performance coach with clients including an NBA coach, a presidential candidate's sr. advisor, a superior court judge and several executive teams. Peter is known for his impactful storytelling and has taken his message of success through authenticity to leaders and teams on 5 continents.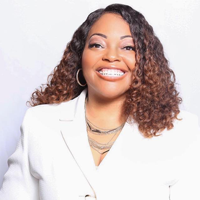 Chiccorra Connor, President of Occupancy Heroes Incorporated
Chiccorra Connor established Occupancy Heroes Incorporated in 2003 as the President and Founder. Being in the property management, real estate and leasing industry for well over 15 years, Chiccorra observed several unmet needs in the industry, which is how she developed Occupany Heroes into a "total leasing solution" that fosters equity, diversity and inclusion.