GART Presents: Crafting a Rental Assistance Program During the COVID-19 Crisis
Join us for the 2020 Government Affairs Roundtable (GART) Virtual Learning Series. Once a month, we will explore a different COVID-19 related topic in support of the rental housing industry's advocacy initiatives.
During the first session, we will explore how to optimize federal, state and local funding sources and implement a successful rental assistance program. These programs should support both renters and housing providers who rely on these funds equally. If you are a government affairs professional or association staff interested in advocacy, this session is for you.
In this webinar, you will learn:
New funding sources available through the latest federal COVID-19 relief package that can be used for rental assistance;
How to piece together various funding sources and set up your local rental assistance program for success; and
Take home advocacy strategies from your peers to ensure these programs provide the most benefit to housing providers and their residents.
Moderator: Greg Brown, Senior Vice President, Government Affairs, National Apartment Association
Greg Brown serves as the Senior Vice President for Government Affairs at the National Apartment Association, overseeing all legislative and political operations. One of the housing industry's leading experts on affordable housing, rent control, tax policies, and other key legislative issues impacting property owners, operators, and residents, his career spans 20 years in advocacy and policy.
Allison Cohen, Government Relations Manager, San Antonio Apartment Association
Allison Cohen develops and implements Association government relation activities and involvement. Allison also helps coordinate aspects of political involvement including, but not limited to, fundraising, grassroots programs and PAC management.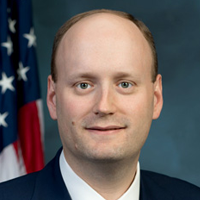 Seth D. Appleton, Assistant Secretary for Policy Development & Research, HUD
Seth Appleton was confirmed by the United States Senate as the Assistant Secretary for Policy Development and Research (PD&R) at the U.S. Department of Housing and Urban Development (HUD) on June 20, 2019. As Assistant Secretary for PD&R, he is the principal advisor to the Secretary on policy matters, research and demonstrations, economic information, innovation, international programs, and philanthropic initiatives.
Paul Smith, Executive Director, Utah Apartment Association
Paul Smith started with the Utah Apartment Association in 2002. In 2010 Mr. Smith received the Paragon Award from the National Apartment Association Mr. Smith is currently licensed by the Utah Division of Real Estate as a Sales Agent and Continuing Education Instructor and a current landlord himself here in Utah.
Hector Morales, Director of Government Relations, San Antonio Apartment Association
Hector Morales is responsible for the development and implementation of Association government relation activities. Hector also coordinates aspects of political involvement including, but not limited to, election activity.