Webinar: Human Trafficking and Its Impact on Rental Housing
The U.S. National Human Trafficking Hotline reported handling over 10,949 cases in 2018, a 25% increase in cases from 2017. Human trafficking in rental housing is an important issue we intend to bring awareness to our members. This webinar is the first step in that process and will provide a more in-depth look into human trafficking to include how it affects our industry and how apartment owners and operators can respond to this growing issue.
In this webinar, you'll learn:
What are the signs that apartment owners/operators should look for?
How should you respond to a suspected human trafficking situation?
What preventative measures can your company put into place to help combat this growing epidemic?
Watch Now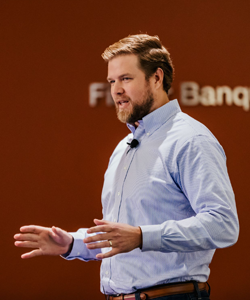 Mickey Kropf 
Mickey Kropf is the Co-Founder and CEO of Vector Travel, a tech-enabled multifamily short-term rental fee management company. Prior to Vector Travel, Mickey co-founded and led growth at Rented.com, a short-term rental marketplace connecting owners with short term rental management companies. Mickey has a background in commercial real estate development and finance. Mickey is a graduate of Harvard College and a washout of the Detroit Tigers organization. 
Bonnie B. Smetzer, CPM, HCCP 
Bonnie Smetzer is a founding Partner and Executive Vice President for JMG Realty, Inc. and directly oversees operations in Florida, which encompasses a portfolio of approximately 10,000 apartments. Her apartment management experience includes market feasibility studies, acquisition, renovation, new development, new construction lease-up and stabilization of properties ranging from garden-style, mixed-use, mixed-income, and mid-to-high rise properties. Bonnie is the Immediate Past President of the Florida Apartment Association and serves on the Board of Directors for the National Apartment Association as a Region 9 Vice President.
Mariana Loboguerrero 
iEmpathize is a national non-profit organization that equips adults to empower youth and eradicate exploitation, including human trafficking. Mariana has been the Director of the Empathize Orlando Hub since January 2019 but has been a volunteer for over three years. In her role, she works with government agencies, educational institutions, local law enforcement and many industry organizations to help drive legislation and educational programs to aid in the prevention of exploitation of individuals.