5 Ways to Increase Resident Retention with Enhanced Communication
The pandemic shined a light on many challenges already faced in the rental housing industry. Property management companies acknowledged that their biggest challenge was facilitating quick communication and prompt responses back in 2019, but the pandemic brought about new health and safety risks, shutdowns, and dwindling resident retention rates. With all these concerns, many property management companies are seeking tech solutions that replace traditional messaging and communication systems. This webinar, presented by Ann Pickren, Chief Customer Officer for the OnSolve Communication Platform, will offer ideas and information to property management companies that increase resident retention, conserve revenue and remain competitive no matter what tomorrow's challenges may bring.
In this webinar, you'll learn:
The importance of communication technology
5 key ways to use technology to improve resident retention
How risk intelligence enhances your communication strategy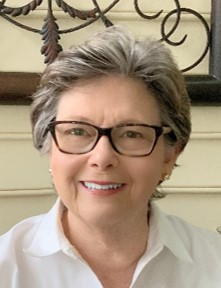 Ann Pickren
Ann Pickren, OnSolve's Chief Customer Officer, currently oversees the implementation of the OnSolve Communication Platform across over 27,000 customers. She is an expert in her domain, with over 20 years of experience in Business Continuity and Crisis Communications field. Ann helps OnSolve customers leverage the full power of the OnSolve Platform. She currently holds her MBCI certification, is a member of the DRJ Executive Council, a past board member of the BCI USA Chapter, and past President and board member of the Atlanta ACP Chapter. She received her MBA from Georgia State University.