Webinar: Industry Essentials
NAA hosted a webinar with Alex Jackiw, CAPS, CPM featuring trends affecting rental housing, economic threats and a real estate outlook for 2025. Whether you are new to the industry, or a seasoned veteran, this webinar is the perfect opportunity for you to learn more about the rental housing industry. This webinar recording can be purchased on Visto.
Some of the topics to be covered in the webinar include:
U.S. Housing Statistics
Stakeholders
Investment Goals
ROI
Housing Types
Types of Income, Residents and Ownership
Apartment Building Types
Property Classifications
Issues that Impact Rental Housing
Industry Trends
Looming Economic Threats
2025 Real Estate Industry Outlook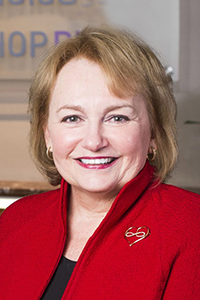 Alex Jackiw, CAPS, CPM
Alex Jackiw, CAPS, CPM is a respected real estate executive with a long career in property management. She is Chief Operating Officer of Hayes Gibson Property Services (HGPS), where she manages and oversees all corporate and property operations and provides expertise for the long-term growth and strategic direction of the company. HGPS manages 100+ assets of affordable housing and more than 1,000 beds of purpose-built student housing. 
She was Chairman of the Board of the National Apartment Association in 2013 and President of the NAA Education Institute in 2008 & 2009. Alex is also active on the Residential Property Management advisory boards at Virginia Tech and Ball State and has been on the faculty at both universities.