Doing the Right Thing: Cultivating an LGBTQ+ Workplace
Our society's rapidly changing social make-up is creating an educational opportunity for the rental housing industry to learn how to bridge gaps between races, ethnicities, genders, sexual orientations and overall classifications. Through intentional conversations and educational resources, our industry can foster an increased level of awareness and produce a safe environment where team members feel respected and valued. Host, Bryce Shew, Managing Director of Real Estate for Greystar Property Management Services and nearly 25 years in the rental housing industry, will teach how to develop a safe, inclusive environment in their workplaces for LGBTQ+ team members.
Walk away with:
Tactics for creating an inclusive atmosphere
Understanding of the importance of awareness
Steps to create a "safe space"
Watch Now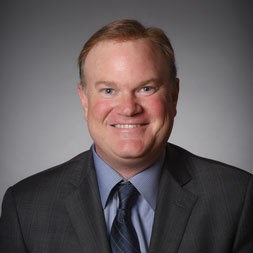 Bryce Shew
Bryce Shew, with nearly 25 years of rental housing experience is Greystar Property Management Services' Managing Director of Real Estate, currently overseeing the Atlanta region. After joining Greystar in 2015, he served as Vice President of Operations with CompassRock, overseeing multiple acquisitions and dispositions throughout the Southeast and Dallas, Texas. As Vice President of Operations with Laramar, Shew managed a diverse portfolio, including Laramar-owned properties and fee-managed clients throughout Georgia, Illinois and North Carolina, involving stabilizing and repositioning challenged properties through value-add programs. He holds a B.A.Sc. in Communication Arts, with a double major in Public Relations and Media Advertising.