Short Term Rentals in a Post-Pandemic World
As we continue to cope with this pandemic, the world continues to evolve with this ever-changing landscape. Join us for the latest innovations in rental housing hospitality, specifically on short-term rentals. Attendees will get the scoop on business models, corporate leasing, revenue and KPIs, operations, as well as trends and opportunities going forward from four industry experts. We are offering all NAA members a chance to learn how to mitigate vacancy loss and generate ancillary income through short term rentals.
In this webinar, you'll learn:
Business models and corporate lease defaults
Revenue and other KPIs
Operations, including housekeeping and contact-free check-ins
Rental housing trends and opportunities
Date and Time: Thursday, July 9 at 2 p.m. EDT
Watch Now
Mickey Kropf, Co-Founder and CEO of Vector Travel, Inc 
Mickey Kropf is the Co-Founder and CEO of Vector Travel, Inc, a tech-enabled, full service, rental housing hospitality company. Prior to Vector Travel, Mickey co-founded and led growth at Rented.com, a short-term rental marketplace connecting landlords with short-term rental management companies. Mickey has a background in commercial real estate development and finance. Mickey is a graduate of Harvard College and a washout of the Detroit Tigers organization.
Vanessa Sturgeon, President & CEO of TMT Development 
Vanessa Sturgeon is President & CEO of TMT Development and Managing Partner for Sturgeon Development Partners. Vanessa has spent the last 16 years developing and managing mixed-use, high-rise assets, retail shopping centers and industrial parks in Oregon and Washington. Vanessa attended Santa Clara University, Atkinson Graduate School of Management and Willamette University College of Law.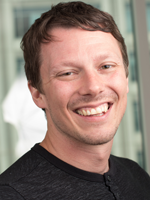 Cliff Johnson, Chief Commercial Officer of Rented.com 
Cliff Johnson is the Chief Commercial Officer of Rented.com. Prior to joining Rented, Cliff co-founded Vacasa, where he led growth and operations efforts for over eight years. Vacasa ultimately raised over $500 million in funding and is on its way to becoming the largest vacation rental management company in the U.S. Cliff is also an attorney and avid supporter of social impact entrepreneurship.
Jessie Stein, Global Head of Real Estate of Airbnb 
Prior to joining Airbnb, Jessie worked with KHP Capital, a real estate private equity firm focused on investments in boutique and independent hotels. He has deep knowledge of sourcing and executing development projects including residential, hotel, timeshare, and fractional assets. Jessie currently oversees Airbnb's strategy to create new supply and growth opportunities through real estate development projects and partnerships. Jessie is also a devoted dad to three spirited girls with his wife, Jennifer.